Why Settle for Second Best When you Can Wear the Original; Sarape Sashes!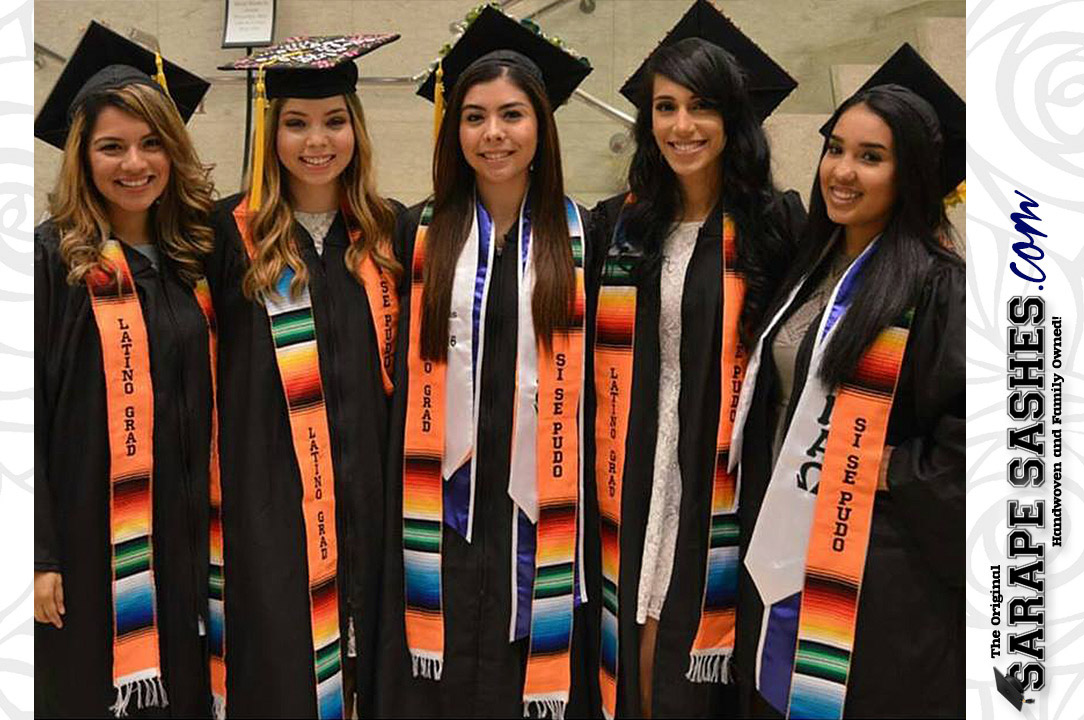 If you are looking for an ethnic graduation sash such as a Mexican sarape sash or Hispanic graduation stole to reflect your heritage and background during your graduation day, it is likely you fired up Google and started searching. During your online search you have likely found several companies that sell Hispanic graduation sashes but if you have looked closely enough, you might have noticed that many of these companies are not selling you original made-in-Mexico sarape graduation sashes. We'd like to inform you that SarapeSashes.com is one of the few companies on the internet that sells you sarape graduation sashes that are handwoven in Mexico by skilled indigenous artisans and are assembled with love and care, unlike the commercial machine-made sashes that are sold by other companies. It is also not uncommon to find companies out there that will sell you SarapeSashes.com's graduation stoles but simply marked-up and sold at a higher price that you would pay if you bought it directly from SarapeSashes.com! In fact, SarapeSashes.com started selling sarape graduation sashes at $25 a sash. That price is still valid today, and it has remained the same since the very beginning. Don't be fooled by non-indigenous companies taking advantage of uninformed consumers.
If you are curious to learn more about the process of hand-making sarapes, we invite you to watch the video below and see for yourself the amount of work and dedication that goes into making beautiful and artistic sarapes.
Ready to Order Your Very Own Sarape Sash?
On the big day of your college or university graduation, why not wear one of SarapeSashes.com's many colorful and hand-woven graduation stole? There is no better way to reflect your achievements! SarapeSashes.com invites you to take a look at their current selection of available graduation sashes on their website. Find the ideal sarape sash for your graduation by visiting https://www.sarapesashes.com