The Course Tools You Will Use for HVAC Training Online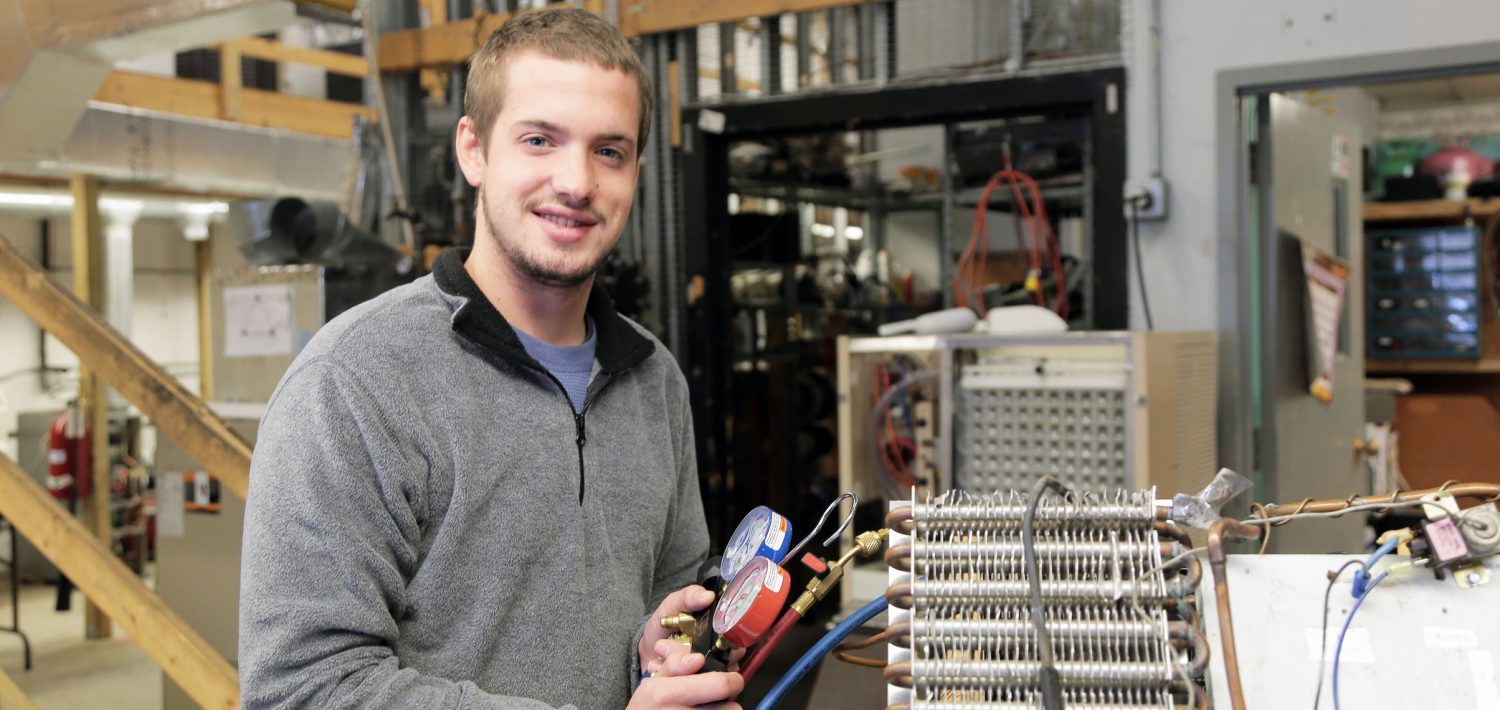 Thinking about signing up for training in heating, air conditioning, ventilation, and refrigeration, but not sure how to fit training into your busy schedule? When considering HVAC schools, does the idea of studying from a mobile device seem a little off-the-grid? At Ashworth College, we offer comprehensive HVAC training online. Our program is designed with your success in mind.
Comprehensive Learning Resources
At Ashworth College, we provide the ultimate toolkit for academic success.
On-Demand Access to Course Materials:

When you enroll in our

HVAC certification

program, you will be provided a Student Portal dashboard, so you can instantly access all your course materials and connect with teachers. Our training textbook,

Fundamentals of HVAC/R

, is paired with a Learning Resource Center, consisting of online libraries and labs. With ProQuest®, you have access to thousands of additional digital resources.
Self-Paced Learning:

Our flexible learning platform allows you to study wherever you want. We even hook you up with a mobile app, Binder™, so you can complete classwork on-the-go. Depending on how quickly you progress through the lessons, you may complete the program in just four months, although you have a year to finish it.
Academic Support:

Whenever they have questions or concerns, students can reach out to teachers via email, phone or chat. We also provide academic advising to assist students throughout the course of their studies. With considerable experience in the field, our instructors are dedicated to sharing their extensive knowledge with you.
Tools for Career Success
We're also pumped about helping students get their certifications and launch their careers. Your course includes:
Test-Prep Materials:

Becoming certified as an HVAC technician is a breeze because your tuition covers the cost of the federally-mandated EPA Section 608 Exam, which evaluates your knowledge of how to safely handle chemical refrigerants. The study manual is included too, so you'll be well-prepared for the test.
Career Services

: Ashworth College Career Diploma programs help you to develop the confidence for you; need to reach for your career goals; because we integrate job search prep into your studies. With the online tools at the Ashworth EDGE, you will get the step-by-step guidance as you create polished, professional resumes and letters. After you graduate, you will keep your Ashworth EDGE account so you can revisit the tools at any time you need to make a good impression on a potential employer.
A Thriving School Community
Studying online doesn't necessarily mean learning solo. Students are encouraged to connect with our online community through social media, newsletters, blogs and more. As you progress through your course, like-minded fellow students and graduates can offer insights and encouragement along the way.
If you're warming up to the idea of getting your HVAC training online, contact us for more info or enroll today.