Working With VMware vSphere 6.5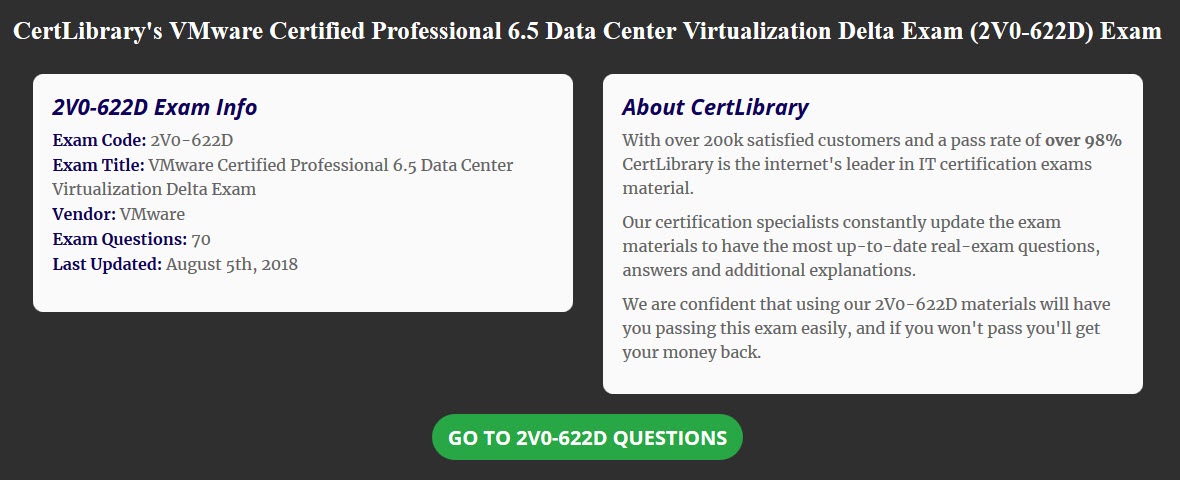 The purpose of VMware vSphere 6.5 is very simple. It is designed to make life easier for the various businesses and organizations that use VMware products. With vSphere, it is possible to consolidate physical server groups into virtual ones.
Many businesses now prefer it when they have virtualized servers, as it makes access a lot easier and less of a hassle. It also ensures that server backbones can be at another location, instead of the business needing to build a server room. Not only is it more convenient, but it is often more affordable for smaller businesses.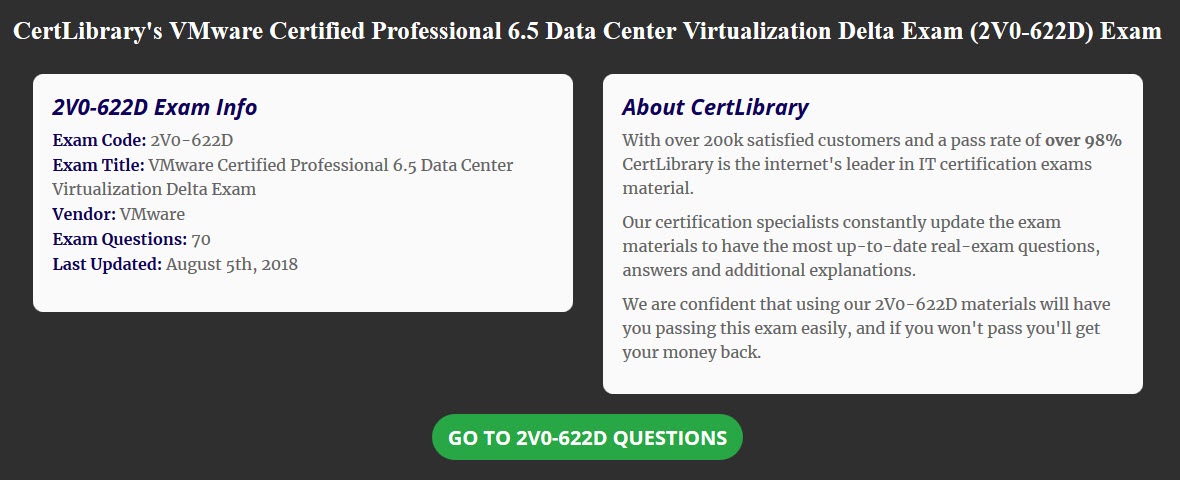 Simplified Experience
The core goal of vSphere 6.5 was to simplify the experience. Businesses want to use all the software and data collection capabilities VMware offers. But they want an interface their employees can understand without needing to take a whole course!
Built In Security
Another key feature to the new platform is the built-in security, which ensures that company data is protected in a way that it was not before. Data, infrastructure and access security is now native with vSphere 6.5.
Companies that are focused on security and the smooth running of the entire system will want to hire IT professionals who can handle VMware vSphere 6.5.
Prerequisites to Hiring Professionals for vSphere 6.5 Management
If a business is attempting to hire professionals to implement, manage and troubleshoot vSphere 6.5, these individuals must have certain qualifications. A history of working in IT is preferable. But the most important qualification is the passing of the 2v0-622d examination the VMware Certified Professional 6.5 Data Center Virtualization Delta Exam.
When an applicant has already passed this exam, it shows they are ready to handle the various aspects of vSphere 6.5. They can install, manage and configure the entire system. They are also capable of optimizing and scaling, along with helping public/private sector customers who may need coaching on how to properly utilize its features.
Passing the VMware Certification Exams
With the rising popularity of VMware vSphere 6.5, it is understandable that many IT professionals are wondering how they can successfully pass the company's certification exams.
Those who have experience working with a previous iteration of vSphere, or any VMware product, will be at an advantage. But even if you have no experience working in the VMware environment, you should be able to pass the exam. You will just have to work a bit harder.
Leveraging Old Exams
One of the best ways to ace a certification exam is to know how it is structured. By using premium exam question websites, such as CertLibrary, test takers will be fully prepared for any VMware certification exams.
Sites like CertLibrary offer verified past exam questions from recent editions of the test. These questions are accessible for a small fee, which entitles you to hundreds of past questions and answers.
It is the best way to prepare for such an exam, as it ensures you are not only familiar with the material, but also how it will be tested.