Why you need to have a career as a Certified Nursing Assistant (CNA)
Becoming a certified nursing assistant is one of the most fulfilling careers you can choose. Perhaps a career in CNA is an excellent and easiest path to enter the industry of healthcare. The most demanding job profile. Many nursing assistants feel their role as most compassionate and rewarding. Their role doesn't involve to assist the medical staff instead of care and support the patients.
One of the striking features about this career is, one can become a certified nursing assistant in three months irrespective of your college degree. People who have a career in this industry are highly in demand. Some are immediate while some are evident in the future.
So how to become a certified nursing assistant?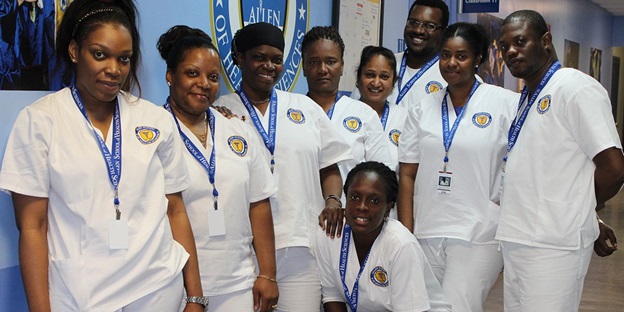 How to become a Certified Nursing Assistant?
A Certified Nursing Assistant (CNA) is an essential profile in the industry of health care. To become a CNA, the requirements are minimal. You will be in need of a high school diploma and an appropriate nursing assistant training. There are plenty of schools and medical facilities offering a nursing assistant program. However, before enrollment, make sure whether the program is accredited. The duration of the program usually lasts for 4 to 12 weeks depends on your requirement and you're potential.
There are a few other options as well to become a Certified Nursing Assistant. You can earn an associate or bachelor's degree in nursing and become a registered nurse.
But why should you have a career as a nursing assistant?
Reasons to become a Certified Nursing Assistant
In reality, many people apply for a CNA job since they don't get an opportunity to get into a medical school. Let us see a few top reasons to choose a career as a CNA.
Emotionally rewarding career – Many nursing assistants feel their career as emotionally rewarding. Most often, the emotions are due to some experiences of the past with their loved ones. Indeed, this makes a more significant difference in the patient's lives. Although, dressing the wounds, giving medications are core duties of the nurses, yet when it is done with empathy and care, it results in personal fulfillment of your job.
Nursing Assistant Programs are affordable – Unlike other medical careers which are pretty expensive, becoming a certified nursing assistant is quite affordable. The average cost of the CNA program is about 1200 dollars. Apart from the course fee, you need to spend an additional 125 dollars for examination fee and 50 dollars for registering your certification.
Varied Work Environments – Certified nursing assistants based on their preference can choose their work arenas. Some nursing assistants prefer to work in the home of elderly patients and patients suffering from serious illness or recovering from surgeries, whereas some prefer working in a hospital environment doing their regular chores. Depending on the employment setting, the roles usually vary.
Good Salary and attractive benefits – The average hourly pay of a nursing assistant is about 17+ dollars depending on their experience and proficiency. In addition to the salary, they earn compensations like a bonus, health insurance, and retirement benefits.
Conclusion
The experience you gain from working as a CNA can be applied to other industries when you switch to their related field.
Why wait?
Earn a certification in a nursing assistant program and become a CNA!