What To Expect From a Special Education Master's Degree Program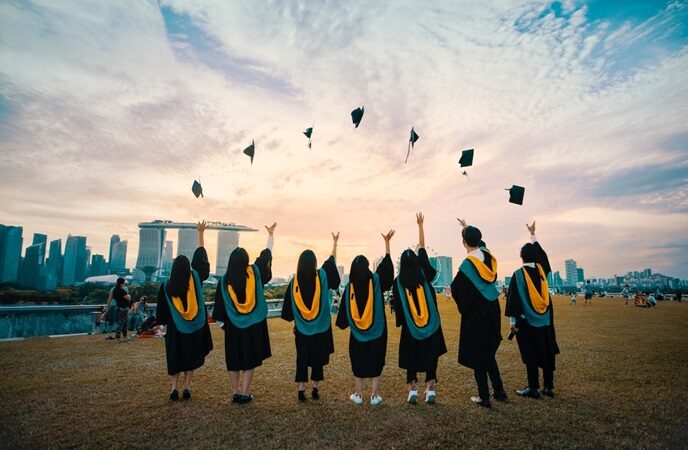 This article is designed as a guide to persons curious about the details of a special education master's degree program. We will uncover its scope, delve into the coursework structure and content, highlight the career prospects and personal growth it provides, and examine the prerequisites and application process. Interested in leveling up your career in education? Well, if you're in need of some advice, keep reading.
Unveiling the Scope of a Special Education Master Degree Program
A special education master's program is a gateway to advanced professional competence in working with individuals with disabilities. What does it entail? Let's get into it. Primarily, a master's program equips future educators with the specialized knowledge required to assess and teach students with varying disability conditions. Courses within the program typically cover areas such as special education laws, behavior management, disability diversity, and unique instructional strategies.
There are various modalities available for this study, including the traditional classroom model or an option to earn a master's degree in special education online. The curriculum typically covers core special education courses. Among them are intervention strategies, assessment and identification of learning disabilities, and inclusive classroom management. These equip students with the critical knowledge required to facilitate unique learning experiences for special needs learners. A master's program in special education prepares you to function efficiently as an educationist, counselor, or administrator in special needs settings.
If you need help finding the right program, work with a college prep counselor. A college counselor will have a wealth of information about different majors, minor courses, and the job market trends associated with each field of study. With their expertise, they can provide you with valuable insights into the skills and competencies required for different professions, allowing you to understand how each degree program aligns with your interests and aspirations. They can also assist you in creating a targeted list of colleges and universities that offer the degree programs you are interested in.
Enhance Your Career Prospects – Job Opportunities after Special Education Master's
Graduating with a master's degree presents numerous exciting career opportunities. The most obvious is becoming a special education teacher, where the demand is continually on the rise owing to increased recognition of the need for specialized education. Special education graduates can also find career opportunities as residential counselors, special education administrators, child welfare Workers, and disability services workers.
In these roles, you will be expected to use your specialized knowledge to guide decision-making processes and ensure that the needs of individuals with disabilities are met efficiently. Becoming an educational consultant is another rewarding career path for holders of a special education master's degree. Graduates can also venture into policy-making roles in government agencies or non-profit organizations dedicated to advocating for the rights and interests of individuals with disabilities.
Impactful Personal Growth – The Soft Skills You Gain from a Special Education Masters
As much as a master's degree in special education advances your career, it also contributes profoundly to personal development. Here's what you stand to gain. The rigors of the coursework help develop an enhanced capacity for critical thinking. It hones your ability to evaluate situations from different perspectives and make informed decisions – skills transferrable to your personal life too.
Besides, the program also strengthens your empathy and patience – both vital while interacting with special needs individuals. These qualities, inarguably, are invaluable in all facets of life. The program boosts your communication skills. Effectively conveying information and understanding others are crucial soft skills in the professional world and your personal life.
Preparing for the Journey – Prerequisites and Requirements for Special Education Master's Programs
Before embarking on this career-enhancing journey, there are prerequisites and requirements to consider. Most universities require that you have a bachelor's degree in education or a related field. Some may demand a teaching license or a particular level of teaching experience. Ensure to review the specifications of the university you are applying to. Other typical requirements include transcripts from previous studies, letters of recommendation, GRE scores, and a personal statement outlining why you are interested in the program. Meeting these requirements ensures a smooth transition into the program, positioning you on the path to becoming an educator in special education.
As this article has clearly demonstrated, if education, specifically special education, is your passion, a master's degree in this field is a promising avenue. It broadens your career prospects, sharpens your personal capabilities, and invariably makes you a beacon of hope and change in the lives of individuals with disabilities. Follow our tips and you'll be well on your way to finding the perfect master's program for you.