Things You Should Have In Mind Before Becoming A Bartender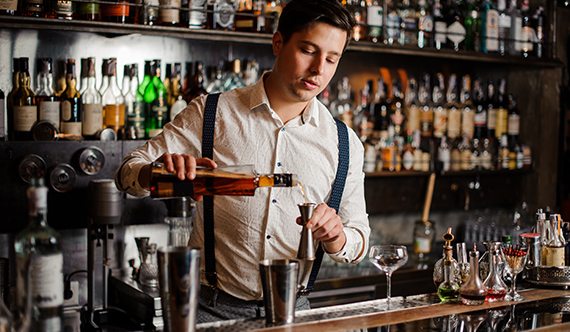 Being a bartender involves mixing and serving of alcoholic beverages, soft drinks as well as classic cocktails. Before now people take up bartending as a second job, or a holiday job, however, the trends are changing as there are now lots of professional bartenders. Therefore, you are not out of line if you are considering it as a career. The following are things you should have in mind to succeed as a bartender.
#1: Understand that bartending is very physical
Bartending tasks your body, as you have to stand long hours working, sometimes without sleep. This explains why injuries like tendonitis, carpal tunnel, and tennis elbow are rampant among bartenders. To curtail these hazards, a pair of comfortable shoes, regular practice of the actual cocktail shaking and taking breaks for body muscles stretch will be very helpful.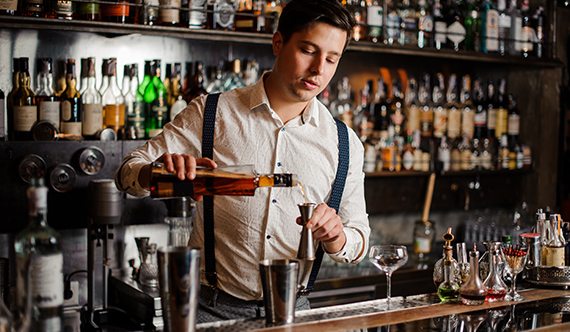 #2: Be humble enough to start as a barback and be willing to grow
As a barback, you pay your dues and learn the skill of a bartender. This might be stressful as it involves keeping counters clean, restocking liquor bottles or helping out a bartender, before you get a spot behind a bar. Nevertheless, it presents a perfect platform to have your own recipe, develop the required skill necessary for your career as a bartender. This places you at an advantage over those who have attended bartending courses, even though it is equally important.
#3: Take time to understand the chemistry of flavors to make great drinks.
It is easy to present prepare drinks for classic drinks and menu but the real job is creating a new recipe, custom-made drinks that will keep your customers always coming for more. Such skill will require a good understanding of the fundamental combination of flavor which books and other bartender courses like that of emploi Bar à Montréal offer.  A good read to this regard is The Flavor Bible or The Joy of Mixology these books have been proven to be helpful in understanding the basics in the development of new classics and fantastic recipes.
#3: Know that you will miss the fun your friends are having
Bartending takes lots of time, you no longer have the time for parties, get together with friends as these events will be held while you are at work. As a bartender, it becomes necessary that you prioritize how you spend your time. You will have to adjust to having to miss important things because you cannot leave work at any time.  
#5: Develop yourself by taking a business class
Bartending is not just a social job; it is more of a business, as you get to manage bars. Against this background, it becomes necessary to get the adequate knowledge with regards pricing of your drinks, managing profit and loss accounts and lots more which business classes will address in details. Make out time to enroll and take these classes as it has a huge impact in your career as a bartender, you could grow to a bar manager and even manage your own establishment.
Being a bartender is fun though just like any other occupation it has its own low sides, with the right kind of information like these, you will surely have a less stressful career as a bartender.