The Best 7 Fundraising Ideas For Small Groups
When you have a small group and you need to raise money, sometimes, you just run out of ideas. Even though you may have a couple of fundraising ideas for small groups in mind, you may want to do something a bit different that can capture more attention.
So here are the 7 best fundraising ideas for small groups that you should consider:
#1: Food Truck Contest
As you probably know, food trucks are incredibly popular. So, why not use them as a way to raise money?
All you need to do is to arrange a place where you can host a food truck contest. To ensure that this is one of the best fundraising ideas for your small group, you can also book live music to entertain everyone. In addition, if you can get popular people to judge the contest, you will have everything you need to make a fantastic event.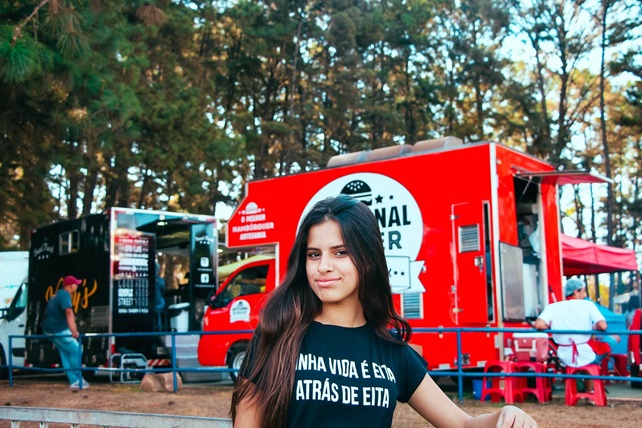 #2: Wine Tasting
One of the best fundraising ideas you can use for a small group is to host a wine tasting event. All you need is a place and time to hold the event. Then, every member of your group should contact everyone they know to attend it. You can even use social media to promote the wine tasting to ensure that your fundraiser is a success.
If you want to grow the idea, just add music and some food.
#3:  Walkathons
In case you never heard about walkathons, they are much like small scale marathons.
One of the things that you need to keep in mind is that walkathons require a bit more planning than any other ideas we how in this list. However, they can be extremely profitable.
In order to ensure that your walkathon goes well, you should ask for some volunteers to help you sign in and register participants. You can even increase your profits a bit more if you host a raffle at the end of the walkathon.
#4: Barbecue Competition
If you are going to do your fundraising in the summer, you should definitely choose to do it outdoors.  A barbecue competition is one of the best fundraising ideas for small groups.
Everyone loves a good barbecue and we bet you know a lot of people who call themselves the "king of barbecue" or the "barbecue expert". So, just invite them to a barbecue contest and add some live music.
Make sure that you plan this fundraiser ahead of time to ensure that you have a lot of people attending. You can distribute flyers, post your event on social media, and you can even contact your local newspaper.
#5: Bake Sale
While hosting a bake sale is not a new fundraising idea for small groups, the truth is that they tend to work really well. However, you should try to add a twist to ensure that you have a lot of people attending.
One idea, is to have a theme for your bake sale. This way, all the baked goods will have the theme included in a way or the other.
To ensure that this fundraising idea for small groups is a success, you should choose a high-traffic area and you should also promote the fundraiser some days before.
#6: Obstacle Course Event
If you are looking for the best fundraising ideas to include people of all ages, then you should definitely consider planning an obstacle course event.
From kids to teenagers, adults and even elderly people will attend your event and you can be sure that you will profit.
You should include both teams and individuals courses and you should have different challenges and games, according to ages.
#7: Car Wash
This is another tried and true fundraising idea that continues to perform very well.
To ensure that your car wash is a success, you will need to promote it. The members of your small group should spread the word to their friends and family.  You should also have visible signs on the day near the car wash event location.
You will need some supplies such as soap, buckets, and sponges.
These are the best fundraising ideas that you can use for small groups. Make sure that you plan them well and earn a lot of money.