Know About Peter Loftin And His Successful Efforts As A Business Entrepreneur
When it comes to talking about popular businessmen, there are so many names that can be taken. Every day we get to hear so many important things about new business products and their pioneers. Therefore, one can easily ask why a single person's name should be remembered. To provide the answer, Peter Loftin is that kind of name which one should remember without any doubt.
One of the best things about Loftin is that apart from being a great businessman, he is also known for his great sense of charity. Here is some important information in case you want to know about Loftin in a little bit detailed way.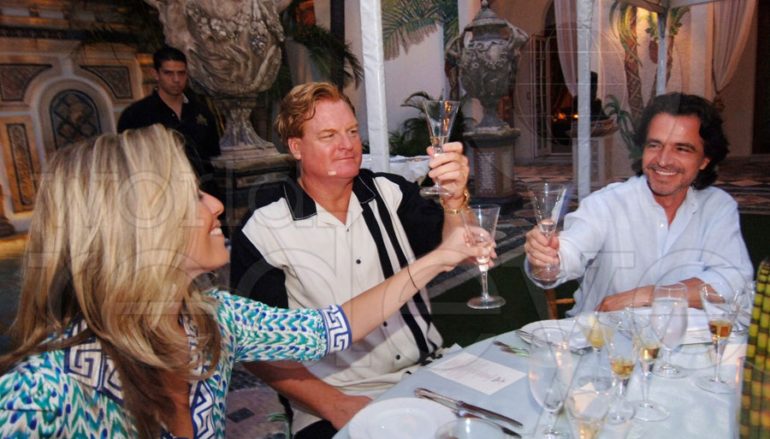 The beginning of a great journey by this new age business entrepreneur
The journey of Peter Loftin is nothing less than a dream come true, just like the fairy tales. The only difference is that unlike those tales, there are no fairies in Loftin's story. He worked hard in order to get to the place he wanted and achieve whatever he wished to. Unlike those rich kids with a silver spoon in their mouth, Loftin comes from a humble background and yet managed to make it big due to his dedication and hard work. Without any help from the family he managed to establish a great foundation.
The idea of BTI emerged in a mere back room in North Carolina with Loftin selling the portable business to business phones. BTI or the Business Telecom, Inc. was established when Loftin was twenty five years old. Soon after it grew into a big corporate endeavour, Loftin merged it with the Deltacom. That was the very beginning of large scale business establishments and it ranges from corporate establishments to several charity endeavours. As mentioned earlier, the world should remember Loftin, not only because of his works related to business, but also his enormous accounts of charity work.
A quick glance at some of Loftin's business achievements and charity works
In the year of 2016, Peter Loftin managed to find the largest whiskey distillery company in the entire United States, known as Bardstown Bourbon. This establishment is one of its kinds, if not the first one, to work on a joint Whiskey, Rye and Bourbon distilling workshop. Just like the BTI, here also Loftin served and worked as the Chairman. He was also one of the reasons behind its partnership with the Constellation Brands.
Peter Loftin's love for the arts and his roots can be understood in his involvement with the purchase of Casa Casuarina. He sold a part of BTI in order to purchase a magnificent villa like the Casa Casuarina. Even though the main purpose seems to be establishing business contacts with the visiting celebrities, Loftin's real motivation resides elsewhere. With the purchase of this villa and turning it into a guest house cum club, Peter Loftin provided employment to several unemployed local youths and thus served the community from where he belongs.
As the above mentioned points suggest, it is not easy to find somebody with a keen focus on both business and charity. This is why Loftin is a person everyone should admire.