How to Set Yourself Apart as a Law School Applicant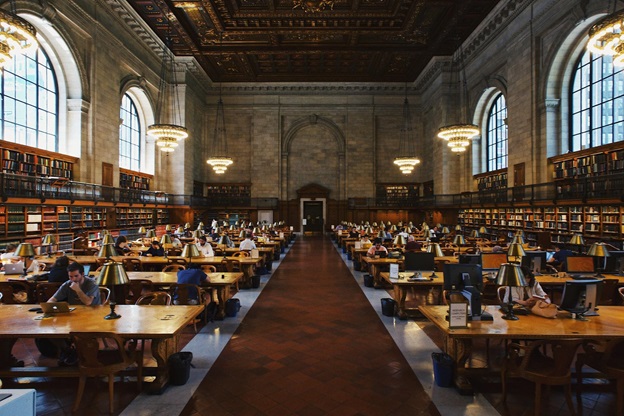 This month, the Law School Admission Council (LSAC) published their report on law school applicants for the 2021-2022 academic school year. According to their findings, 8,457 applicants submitted a collective 42,582 applications—a 36.1 percent increase from one year ago.
Whether this spike correlates with the supposed "Trump Bump" or not, it has a serious implication for law school applicants: more competition. If this trend in increased law school applicants continues in the years to come, hopeful students will have to start application preparations sooner—even as early as their freshman year of college. If you're an undergraduate hoping to secure a spot at a top law school, here's how you can pad your resume and impress admissions teams.
Start With a Strong Major
There is no clear path of study to become a lawyer. Since schools don't offer pre-law as a major, you have the freedom to study whatever you think will benefit your application the most. A few common choices include history, English, politics, classics, political science, economics, philosophy, and psychology.
The key is to choose a major that challenges you and develops the skills you'll need to succeed on the LSAT and in law school. Many advisors tell prospective law school applicants that it's unwise to choose an "easy" major as you'll want to prove to admissions boards that you can handle a heavy workload and complicated materials.
Add Something Extra
There are certain qualities that you will need to develop if you want to become a successful lawyer. These attributes include excellent communication, motivation, leadership, advocacy, self-discipline, and exceptional writing abilities. Being a part of a debate team, student newspaper, or student government team can help highlight such qualities, setting your application apart from the rest. On your resume or in your personal statement, be sure to explain the role you have played in such groups.
Also check– Special education lawyer
Relevant work experience in the legal field is another factor that can help you stand out as an applicant. Look for internship opportunities or summer jobs at law firms while you complete your undergrad courses. Make sure you understand how firms work and a typical day as a lawyer looks like. Doing so will also help you solidify your decision to pursue law.
Another element that can add something extra to your application is volunteering or public service. Your work for your community will demonstrate your commitment to creating a better society show what you bring to the table as a legal professional.
Elite LSAT Scores
A high score on the LSAT is a must if you hope to get into a reputable law school. To secure the best possible score, you'll want to start studying three to six months in advance. To prepare diligently, you'll want to find the best LSAT prep books, courses, and other online resources. You should also:
Create a realistic study plan and make sure you follow it strictly.
Start your preparation early and give it the required time.
Make sure you study at times when you are most active and alert.
Take regular breaks and make sure they are significant enough to help you relax and refresh.
Maintain a healthy diet, exercise regularly, and make sure you get adequate sleep.
Come Recommended
Almost every law school requires applicants to provide letters of recommendation, and these statements from professors or work professionals can make or break your law school application.
The best person to write your recommendation letter is someone who has observed your work and witnessed your growth. An ideal letter of recommendation will share a descriptive anecdote about you and focus on your personal development. It should give examples of your work with details regarding how you dealt with your challenges. Be sure to get two or three recommendation letters and make sure they come in early.
Hard Work Pays Off
While applying for law school may sound daunting, it's something you can prepare for throughout your entire undergraduate studies. Even if you set your mind on law school later in the game, you can still put in the work to develop the perfect application. If you commit to your school work and personal development, you can curate an application that highlights your best qualities and sets you apart from the rest.