How to Create Effective ESL Lesson Plan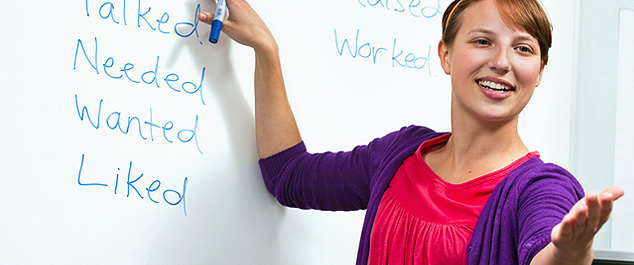 A lesson plan plays a very important role when you are a teacher and teaching English as a second language. If you want the students to have interest in your class and understand what you are teaching then you need to have right kind of preparations before the class. If you look from the other side, preparing ESL lesson plan also shows that you are a responsible teacher and will be considered as an asset to the organization. It is true that you are just a language teacher but there are more things that you can teach them apart from the language like values and taking care of responsibilities.
You may be amazed to know that preparing a lesson plan can do wonders for your teaching methods. Suppose you are teaching business English and you enter the class without any kind of preparations. The person sitting in front of you will definitely get to know that you are not prepared, which is not a good idea. You will have many students who would be really serious about their classes and it will be a big disappointment for those students.
Below mentioned are some pointers that will help you in preparing effective ESL lesson plans and change the concept of how to teach English.
Define the task you want to accomplish for the day
You should set a target for each session that will help you to assess yourself after the completion of the class. Now the plan should be like how to start the class to go in the right direction, then how to make students grasp the topic you are teaching and how to make the session more interactive. These things will also help you to know if the students are making any progress and the changes you need to endorse in your teaching.
No Session without examples
The teaching is never complete and effective unless the teacher explains the topic with examples. The examples related to the topics help the student to understand the topic effectively. Moreover, preparation of examples will give you a better idea about the topics and questions that students may ask while you take the class.
Practice Sessions
Only practice sessions will ensure that students have understood what you wanted to teach them. Not only that once they use it independently then they will be able to remember it for a long time. Moreover, it will enhance their confidence in the language and in your teaching.