Guide to finding the best Excel course in London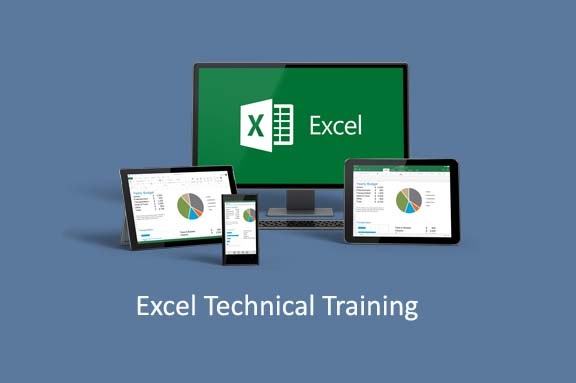 So you've finally decided to brush up your Excel
skills
, and you're looking to find the best Excel course in London?
Well done, congratulations and let's get you started with a five key tips to help you find that best London Excel course.
Location and type of Excel course
Perhaps your first consideration should be what type of Excel course you are looking for?
Have a think about what is best for you, such as :-
Part-time

Intensive (full-time)

Attendance (i.e. you have to visit and attend a class/workshop/centre)

Online/virtual

Content/Topic – does the course cover specific topics, or is it general overview course?

Experience level – is the course suitable for beginners, or do you need to have existing skills?
Once you've narrowed down the type of Excel course you think you are looking for, you need to think about location – especially travel.
If you are undertaking a long, intensive course, then you may not want to have to face long travel times to/from the course.
In this case, you may need to look for course closer to home.
References and reputation
Once you think you've found the ideal Excel course in London, there's a few other aspects you should consider before committing to it.
Whilst it may be the type of course you are looking for, and in a convenient location, you also should check the references of the service provider.
Are they established as a good quality Excel course provider?

Have they any specific references, testimonials or certifications?

Make sure you check their website and brochures, and look for previous course attendees and what they have to say about the Excel courses provided.
Cost
When you've found the right course, with the right reputation, the next step should be checking the cost. It doesn't necessarily follow that the best Excel course in London should be the most expensive, but also avoid the cheapest ones too!
Try to consider what value means to you – if the Excel course in London provider you think is the best fit for you, do you have a set budget that you can't exceed?
Don't forget to factor in travel costs or any training materials such as books, and when you've decided on a budget, if your provider fits within the budget then it looks like you're almost there.
Certification
Okay so you've almost decided on your Excel course in London, but there's one last factor you need to check before committing.
In today's competitive market place, it isn't always enough to have key Excel skills – you may need certification to prove it. Think of it this way – anyone can state on a CV they have certain skills, but not everyone can claim qualifications or certifications.
So, the best excel course in London would be the one that fits your need, and provides documentation on successful completion. The actual certification may depend on the course, but even if it's 'just' an attendance certificate, it could still prove vital in your future employment and will have made attending the course worthwhile.
Conclusion – now go and find the best Excel course in London for you!
Now that you know what to look for, and how to help choose, you can have confidence when you're reviewing your options for the best Excel course in London.
Good Luck!