Greater Options For Fashion Designing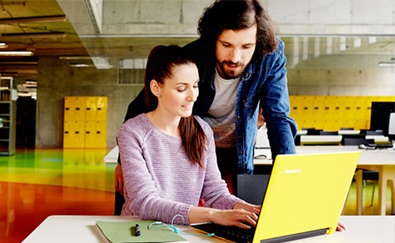 Do you want to draw and create ready-to-wear lines or accessories? We give you all the information about Fashion Designer. The fashion design course happens to be perfect for you if you come in this trade now.
What are his missions?
A Fashion Designer is involved in the process of creating a collection of ready-to-wear or accessories, both within an affordable brand and a fashion house. He is in charge of proposing inspirations for the next collections. This job is similar to that of textile designer, stylist or fashion designer. The fashion designer is responsible for providing a guideline for a collection, in keeping with the latest trends and directions of the art director. It defines the inspiration of a collection or a range of which it is in charge. He then takes time to find innovative materials, trendy fabrics and quality that will compose the parts of the brand for which he works. Once his moodboard completed with his photos, his sketches, the central color palettes and the few samples of fabrics collected, he can embark on the drawing of the pieces, which he then sends to the modeller responsible for making the clothes or the accessories. .
Essential qualities
To exercise this profession, it is essential to be passionate about fashion, but also to be always:
On the lookout for the latest trends : its job is to conduct a competitive intelligence to keep abreast of what other brands are producing, but also to be more interested in trends in society in terms of art, decoration, etc. to propose clothes in the air of time. He must always be aware of the latest trends.
Creative: its missions are to invent several times a year collections that will appeal to future customers and that do not look like what has already been done. The fashion designer must be very creative and always full of ideas for his next creations.
Versatile: when working under the direction of an artistic director, he is responsible for respecting specifications or following the spirit of the brand for which he works. He may be required to work on both clothing and accessories. He must therefore be adaptable and versatile to respond to the various requests and requests from his management and from customers, even if their visions of fashion do not correspond to his own.
Wages and prospects of evolution
The fashion designer can begin his career by putting his talents at the service of a brand of ready-to-wear or accessories in the workshops. He may later become artistic director or collection manager. Entrepreneurship is also a way he can take if he wants to launch his own brand. At the beginning of his career, he receives on average 1300 euros, but his salary depends on the brands for which he works and the responsibilities that are granted to him.