Give The Required Extra Edge To Your IELTS Listening Preparations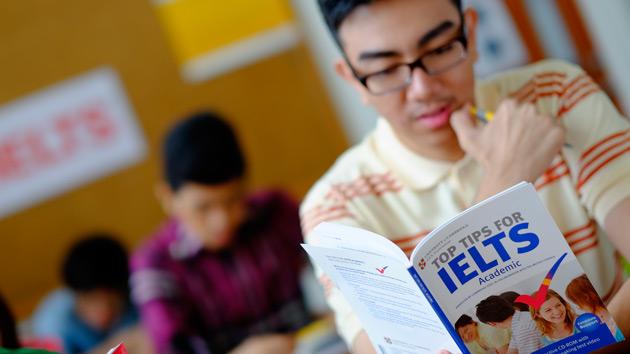 IELTS is an exam to assess the English language proficiency of non-native English speakers. Listening, reading, writing and speaking of the English language are crucial parts of the examination. You will be asked around forty questions in this part of the test. It lasts for around 30 minutes. As you will listen to the recordings, you will have to mark the answers you think are right on the question paper

Test format
After the recordings stop, you will get ten minutes to transfer your answers to the answer sheet. At the IELTS coaching center in Ludhiana, you practice through genuine recordings, audible and clear. You will get recording of different accents and you are taught how to master your listening skills.
The importance of the exam format
The listening pattern of both the Academic and General IELTS is same. You will get to listen to four separate recordings and there will be variety of questions, from simple one liners to passages. In the recordings, variety of English accents are used. The institute helps you develop an ear for all of them.
There will be four sections in the listening part of the examination.
In the first section you will get to hear to an informal dialogue, a regular conversation that can be on any topic of everyday use.

In the second section, there will be a monologue of everyday nature. It could be a speech or an account of a trip.

In the third section, you will get to listen to a conversation between a groups of people. It is generally a discussion on a topic relevant to everyday life.

IELTS institute in Ludhiana

helps you practice through recordings of different native English accents and you don't stumble in the main exam.

In the fourth section, which is the last, you will again hear a monologue. But this will be academic in nature, be it a dictation in a classroom or a lecture given by a professor.
Aspects that are important
You will need to be in alert mind once the recordings start. You won't get to hear the audios again. You will need to think of the answers all the while you are listening to the audio. You will have to able to catch the important words and phrases as they will help you understand the overall meaning of what the conversation or monologue is trying to say. IELTS institute in Ludhiana helps you get acquainted with the format of IELTS exam and through regular listening practice makes sure that you are able to solve the questions, easy and difficult ones and attain the best score, thus making it easy for you to attend the university you have always wanted to study in or the country you want to reside in.
Enroll today
You can't afford to score low in the listening section as your overall test results will suffer. IELTS coaching center in Ludhiana has trained faculty who help you learn the ways to be a better listener and catch the important words and phrases that help you solve the questions. The institute guides you at every step so that you can overcome your fears and ace the test. You get help in overcoming your weaknesses and enhancing your strengths.