Break Away from the Office and Enter Community Service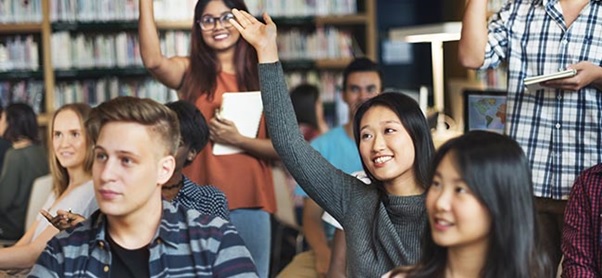 Are you feeling stuck behind one of hundreds of identical desks, working tirelessly as a cog in some great corporate machine, only to go to bed and wake up every morning to continue an endless grind? You're not alone. Almost one in four Australians report feeling unsatisfied with their current positions. Often it's because they don't see the rewards of their efforts firsthand. They are essentially just part of an assembly line, perhaps awarded with the occasional bonus or announcement of recognition from their manager. But what about real change? Well, breaking away from the office and entering the Community Services sector could help you find exactly that. With Australia currently offering a wide array of job opportunities, and a reported level of high satisfaction within these, Community Services have never been a better juncture for Australians looking for a career change to find satisfaction and growth.
Diploma of Community Services – CHC52015
The best way to begin anything is to seek education. Australia has plenty of Registered Training Organisations (RTOs) who have developed courses that can equip students with an array of skills to thrive in a new position within the Community Services sector. The Diploma of Community Services – CHC52015 is an excellent qualification designed to help participants build a holistic approach to their future client's needs within residential and community settings. This could be through providing social, emotional, psychological or practical assistance. Over a period of 18 months (full-time), students are given a mix of class time, online resources, project work, and real-life industry exposure.
Utilise Past Experience with RPL Assessments
If you are looking to change roles within your industry, it is likely you don't want to spend too much time or money becoming qualified around skills for a new position. What is also possible is that your past experience may have educated you in certain aspects covered in the necessary qualifications. If this is the case, then you can utilise this past experience against new qualifications through RPL assessments. Recognition of Prior Learning (RPL) is the process by which a candidate can offer a portfolio of evidence to RTOs outlining their competency against certain Australian standards, and if successful, they can either receive fully recognised qualifications, or credits against them. The evidence would comprise of examples of prior work, referrals, other forms of qualifications, and footage of work being conducted. If unsuccessful, then the RTO may even take the time to outline the candidate's weaknesses, and recommend courses or programs that can help them upskill within that industry.
Find More Satisfaction by Giving More Back
For some people, spending their days at a desk crunching numbers and filing reports fulfils their ambitions in life. For others, success isn't defined in bank account sums or medals around their neck. It comes in the form of caring for another person in need, and seeing the direct improvement their efforts have on someone's life. It's no surprise then, that out of the 36% of Australians who work or volunteer in the Community Services sector, 90% of them reported high satisfaction with their efforts. If this resonates with you, perhaps now is the time to think about making a change for the better.