Are You Interested in a Career with the Trucking Industry? Then You're at the Right Place
The entire world economy runs on trucking. The trucking industry transport goods all across the world and contributes millions of dollars to the economy on a yearly basis. Moreover, if you're looking for a great new career, you may consider becoming a truck driver. As there is a shortage of truck drivers, their benefits have greatly improved. Many trucking companies offer good pay for skilled truck drivers to transport loads across the world.
Trucking might not be one of the most glamorous careers, but there are many benefits to this career. So to get you interested in the industry, below stated are a few truck driver benefits.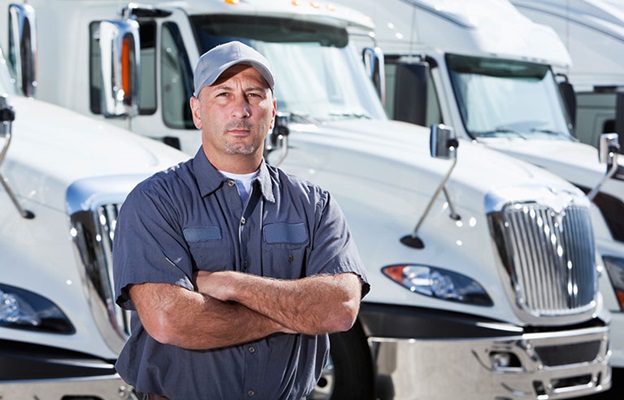 Have job security: Everyone wants to work in a booming, stable industry, and no industry is more stable than the trucking industry. All companies create a demand for reliable, trustworthy, and qualified drivers to transport their products. The trucking industry is a secure market and due to the shortage of truck drivers, there will always be a vacancy, especially if you have a few years of safe driving experience. The trucking industry contributes hundreds of millions of dollars to the economy every year, and so, whether you work as a long haul trucker or drive along local routes, you will always be able to find work in this industry.
Get a change of scenery: Truck drivers travel to places they never thought they would go in their life as they spend a lot of time on the road. You can expect to get paid to travel across places. You will get to experience new cities, new states, and new sights constantly, giving you a great taste of everything. The interesting fact about trucking is that the scenery changes constantly and there is a great way of seeing and doing new things in new places.
Get great pay: The most important factor that comes into account to choose any career is the pay. You need a stable income to support yourself and your family and to live comfortably. The trucking industry deals with your income in a good way. Companies give bonuses and increased pay for truck drivers, particularly long-haul drivers. The pay for reliable, safe truck drivers is subsequently more because they are rare. Another advantage of becoming a truck driver is that your pay rises as you add on years of experience.
Get an extra bonus: Trucking companies offer good bonuses for particular loads carried, distance traveled or for a particular route. Bonuses can also be for good safety records or longevity of the company.
Have benefits: Most trucking companies offer major benefits to truck drivers that include medical, dental, life insurance, vision, and retirement plans. Some trucking companies also offer paid vacation and holidays.
Have more flexibility: A flexible schedule is available to truck drivers through many trucking companies. Many times, truck drivers can also take a short term, long term or cross-region driving contracts as well as decide what type of hauls they would like to drive. Truck drivers also get ample time to spend with family, friends, and loved ones.
With great truck driver benefits and great compensation, it's a great move for you and your family to start your career with the trucking industry.