Why Homeschooling is Getting Popular in the Middle East
Homeschooling, the act of educating children at home, usually by parents or teachers rather than conventional settings of public or private schools, is becoming significantly a popular option among expatriates in the UAE and the Gulf region. This is due to the numerous factors such as the constant rise in school fees, the unsatisfied demands for private school sand to save their children from bullying, etc. It was reported in 2014 that only 4000 children were homeschooled in UAE.  But now, in the Middle East, homeschooling is becoming so popular, as it is an inexpensive option, therefore a large number of UAE parents are choosing to homeschool their children.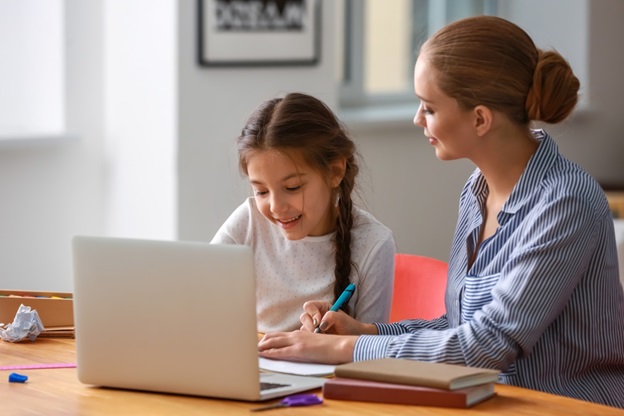 Why Homeschooling is Booming in the Middle East?
When we hear the term homeschooling then the first question that comes into our minds is that why do people homeschool their children? This highly challenging trend of homeschooling is increasing among UAE parents for several reasons. These include:
Negative Environment of School
Negative environment of child's public school is one of the most important reasons that may result in parents to choose homeschooling for their children. This could be due to the bullying done by classmates. Such psychosocial effects can develop sleep deprivation, fear, loneliness, lack of confidence, downheartedness or distress in the child's mind for school. Homeschooling removes psychological torment and the fear that comes from being bullied and it is reported that as a result child shows significant academic progress
Dissatisfaction With Public Schools
Parents dissatisfaction with the quality of education provided in public schools, owing to insufficient education budgets, low test marks, increased students enrollment, school safety, or dissatisfaction with the common core curriculum causes lot of parents to choose homeschooling for their children instead of sending them to public schools. There is only few number of best American schools in Dubai so most of the American / European expats prefer to sign up US / British Curriculum based homeschooling programs. At homeschooling, parents can provide the right knowledge by using a state-approved curriculum with additional lessons to their children. They can also concentrate on what they feel are more central subjects for their child's abilities and future.
Homeschooling, the fastest-growing form of education in the middle east, is an outstanding and cheap way to provide your child with advanced education. It also provides an opportunity to go in-depth on preferred subjects. The cost of education in the UAE is rising significantly, through homeschooling one can save money from hefty school fees and hence it can be another reason to choose homeschooling, as it does not cost very much.iCademy Middle East is one of the best American curriculum homeschooling providers in Dubai that offers online courses from KG to grade 12.
A Desire for Religious or Moral Instruction
Another reason why parents choose homeschooling is that because they need their children to study in ethical and spiritual atmosphere and set their child's curriculum around their religious beliefs. Some of these students are already attending some religious institutions, such as to memorize Quran, etc. So they need to carry out regular education as well as religious education both in parallel.
Special Educational Needs
There are, of course, some other reasons due to which Homeschooling is growing popular and parents decide to homeschool their children.
Children who have a learning disability or suffering from other conditions i.e. ADD or ADHD Dyslexia, Autism, etc. mostly require more attention that a public school teacher cannot provide to them. So there is a huge gap for schools for autism in Dubai and in other major cities of GCC. For special children it is not possible to get learned in a public school setting, therefore a growing number of parents are switching over to homeschooling as it permits parents to set up an atmosphere definitely personalized to the special needs of their child where they can enjoy learning. This can also assist to certify that the child gets the care and consideration he/she requires to reach his/her full potential.
Sports Athletes / Professional performers
There is a vast audience of parents who want their children to excel in sports /singing/performing arts or other such activities. There is a large number of professional students athleted as well who are under 18, but because of their passion for sports, they cannot join regular schooling. For them, homeschooling is the best option to pursue their dreams as well as continue their education.
While looking for homeschooling providers, parents need to make sure to verify the accreditation status of these homeschooling providers. So that their children will not have any issues while applying to universities admission.