How To Learn Fluent English Quickly & Effectively?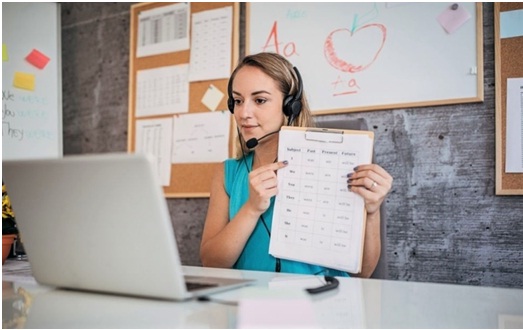 Do you feel awkward speaking English in front of others because you have made mistakes? Making mistakes is essential to becoming perfect or an expert in any skill. You should not be afraid and stop yourself from speaking English in front of others if you want to become fluent in English. We can learn any language and become fluent in it if we speak it without hesitation. No matter whether you have good knowledge of grammatical rules or take time to think and speak in English, you should try to speak. What matters is that you are practicing, making mistakes, and learning from your mistakes. 
We all know that learning English is essential in this era. Learning the English language makes various this easy and boosts opportunities for us at various steps, such as;
Studying abroad and pursuing higher education

Shapes your personality

Boost job opportunities 

Helps to learn other languages

Travel to different regions, etc. 
So, these are some primary reasons why we all want to learn fluent English. But, other than this, there are various reasons why people want to learn English. And one of the significant and biggest reasons is that it is a universal language applicable worldwide for communication. If you also want to learn English fluent quickly, you should follow the listed below things;
Learn basic English –
You should first focus on learning basic English if you are a beginner. You will find it easy to understand and learn the difficult level of the English language if you have excellent knowledge of its basics. You can read English literature grammar books to learn basic English lessons. And you can also get help from your friends or known ones. 
Learn the grammatical rules –
Learning grammatical rules is essential if you want to learn fluent English. Grammar is an integral part of learning the English language that you should focus on to become a fluent English speaker.
Enroll in an English language learning course –
You can also enroll in English language courses to learn English online. Various online learning apps are available today, making it easy and quick to learn any language fluently. You can install any language learning app on your mobile phone or desktop and enrol in English for beginners course within a few minutes from the comfort of your home. Furthermore, you can register in language learning courses online to learn fluent English, such as introductory, elementary, intermediate, upper intermediate, advanced, and proficient level courses.
You should enroll in online e-courses if you are a working professional or a regular student and do not have time to join offline English language courses. You can learn fluent English from the comfort of your home and as per your flexible time. 
So, these are the best ways you should follow to learn fluent English like a native English speaker. You do not consider it a burden to learn the English language. Instead, you should make it a daily habit to learn and practice English conversations. It will help you to learn more English quickly and effectively.