How to Fix a Raw External Hard Drive Without Formatting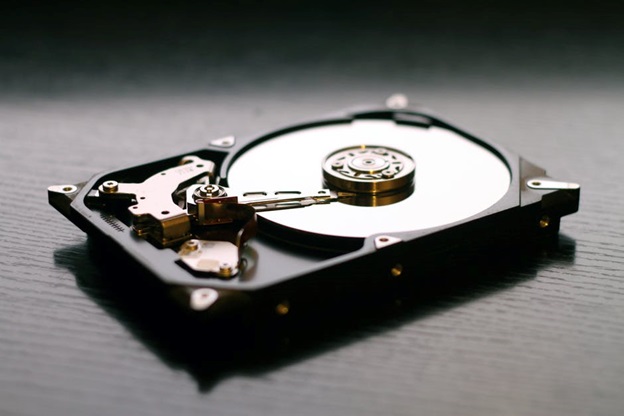 If you've lost access to the saved files on your hard drive, explore how to fix raw external hard drive without formatting.
Is your external hard drive full of unreadable files that you can't access anymore?
Nowadays, we have too much data to store so we turn to various backup methods, from online clouds to external hard drives. However, every data storage method has a disadvantage. In the case of external hard drives, your files can turn into RAW files, which are inaccessible.
Here's our guide on how to fix raw external hard drive without formatting it.
What You Need to Know About an External Hard Drive
In 2018, the cost of data breaches in the US reached $7.91 million, and that's only for US firms. That doesn't include the costs for individuals and small businesses under a data breach. Since then, many have learned to keep their data in an external hard drive as a backup in case of a data breach.  Apply for tableau online training in hyderabad to learn more.
If you're using an external hard drive, there's a risk of it becoming a RAW file system. Like USBs and flash drives, external hard drives are sensitive to improper ejection. If you eject your external hard drive without the right measures, it can become a RAW external hard drive.
A RAW external hard drive is unrecognizable to the operating system. The file system either gets corrupted or damaged. This means that all the data in that external drive also becomes inaccessible.
Plus, if you notice, the disk space displays that it has zero bytes. You'll also notice you get error messages if you try to access it. Some messages will tell you that your external hard drive needs to get formatted.
Sometimes, you'll get an error message saying that the drive doesn't contain a recognized file system. Another error message may tell you that the drive is not accessible. The file or directory is unreadable and corrupted, other error messages will say.
Reasons for a RAW External Hard Drive
Before we discuss how to fix raw external hard drive without formatting, let's highlight some reasons for its RAW state. There are many causes for an external hard drive to turn RAW or corrupted. As we said earlier, this happens when you eject it the wrong way.
Never eject an external hard drive if you're transferring files or formatting it. While you're transferring files, your hard drive is in a vulnerable state. Ejecting without waiting for the action to finish is like driving a car with leaks for all its oils and fluids.
You may also have a damaged Partition table, which turns the entire hard drive RAW. Damage in the structure of the file system is also another reason for this. There's also the cause that is the formation of excessive bad sectors on the drive.
Be careful with the files you transfer or the computers you plug your external hard drive into. It can get infected with a virus or malware. Malware and virus infection is another cause for an external hard drive to turn RAW.
Sometimes, the problem can be as simple as reinstalling an operating system. When you upgrade an old operating system, the file system may change from FAT to NTFS. This means the external hard drive is not detected by the operating system, so it'll display as RAW.
How to Fix RAW External Hard Drive Without Formatting
If the problem is that the hard drive has bad sectors, change the security settings. Go to partition properties and delete the unneeded users and messy codes. You can also choose to add a local user instead.
If you don't care for the data in a partition, you can instead convert the RAW back into NTFS format with Command. Run command as an administrator, and then type 'convert [drive letter]: /fs:NTFS'. Press enter.
For example, type 'convert G: /fs:NTFS' and then press enter. Next, type the name of the partition that you want to convert into NTFS format. Wait for the conversion process to complete.
Another solution for a RAW hard drive is to change the security settings in Management Tool. Go to Control Panel > System and Security, and open 'Administrative Tools'. Look for Local Security Policy and select Local Policy > Security Settings.
From here, find 'sharing and security model for local account'. Double-click on this text and change the 'Guest Only' option to 'Classic'. If you can't do this alone, hire a third-party recovery service to help you instead.
Recovery Tools for a RAW External Hard Disk Drive
You can also use a third-party repair tool to recover files without formatting a hard drive. Below, we have a list of handy tools and programs you can install to recover a corrupted hard disk drive.
Remo Hard Drive Recovery Software
Hetman Partition Recovery
Ease Us Data Recovery
Recuva
Restoration
Wise Data Recovery
AnyRecover
Download any of these programs onto your computer and follow their instructions. As always, be careful with any programs you download into your computer. If possible, unplug your external hard disk until the installation is complete.
This is so no further harm comes to your external hard drive in case you download malware with the program. Better yet, keep an anti-malware program open at all times, especially during downloading. If you are passionate about this subject than you should admit at tableau training in bangalore.
If nothing you do seems to fix the issue, your last option is to get a professional to help you.
Save Your Data 
It's always a good idea to keep an external backup of important documents, photos, and other data. However, as you can see, these are the issues you face with external disk drives. The good news is that the damages are often repairable and recoverable.
Now you know how to fix raw external hard drive without formatting. We hope this guide helps you fix your external hard drive and recover any lost data. If you want to read more on data recovery and similar topics, check out our other guides.