Forward-looking fashion design school that provides online fashion courses.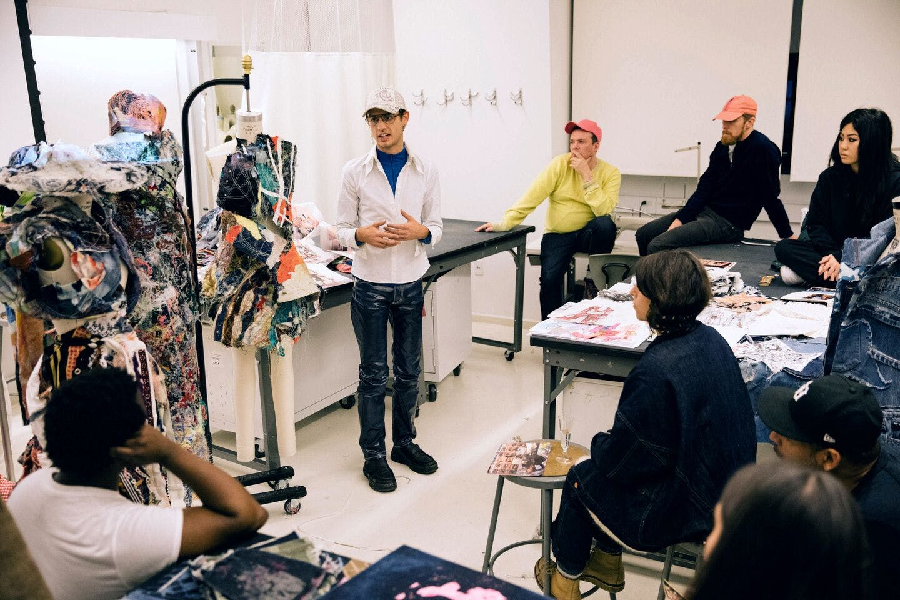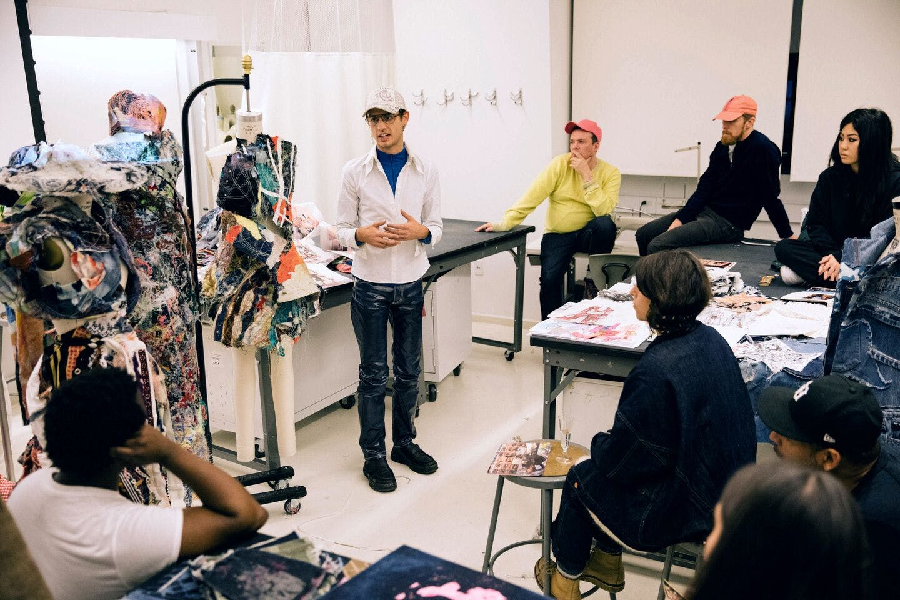 COVID-19 had and still has up to some extent the whole world to a halt. Every single had been closed and still are closed in some places in order to curb the Novel Virus. Tough times lead to innovative decisions, this is rightly said so as when the Novel Virus originated and spread throughout the world, people started looking out for alternatives to carry out their operations.
The same went for Fashion Design Schools. When the schools were hit by restrictions and lockdowns from their Government, they sought to look elsewhere in providing their services to the students and the result was Online Education.
Online Education has been the go-to form of teaching since the Pandemic started and it has been for everyone.
So, while everyone is staying at home either working, studying, or chilling, there are many that are not aware of some of the amazing benefits online education brings, especially the online fashion design schools.
In this article, we will try to pen some of the benefits that you will get if you opt for online education if you aren't already.
Let's get started-
Course Scheduling Flexibility-
This has been one of the best advantages that online education has brought with itself. Back in the traditional physical teaching method, course schedules were a major problem for every student, not only fashion students. Some fashion degree courses may allow or might have the option for the students to opt for starting the course immediately or a 16-week course or an accelerated 8-week course, of course, it depends upon the course and the subject but this is however flexible regarding the schedules of classes.
Total Costs being Lowered-
Many fashion design schoolswhen teaching physically or in-person in a class had a lot of fees to be paid to them but with the online education, these total costs have diminished big time, making it easy for those that aren't well fortunate like the others.
Comfortable Learning Environment-
If you're really studying and have been wanting to learn in whatever capacity you can, be it in classes or online, you can not neglect that online education has provided a comfortable learning experience. You can be in your home, taking classes along with drinking soda and being calm and fresh. Isn't this what we have always wanted to have in pre-pandemic, where we wished to take classes while being at home in a comfortable environment.
Geographical Flexibility-
Online fashion design schoolsdo not restrict you to stay at a place and at a particular position to take your classes. You can take them if you have visited your aunt in another city which is online education has been so stress-free. You don't have to worry about going back to your home and then going to college the next day just because you have to take the classes of your major. With online education, you can be anywhere and still take classes, provided you have the required stable internet connection.
Advancement of Career-
This a benefit that if too pressed wouldn't be enough pressed.
Many employees or working-class often seek to excel more in their majors but they can't do so because of time constraints. They work all day and do not have the capacity to go to college after work and take classes (which needs a clear mind). With all the stress and confusion, online education has provided the answer. You may now take classes or a course online and can still work. There's no constraint on you whatsoever. You would still be learning the same coursework as you would have had you gone to college. It's just now, a lot of your time doesn't get wasted and you are somewhat stress-free regarding different factors such as commute, etc.
Technical Skills Improvement-
This closely resembles the above career advancement point and it has the same principle.
Many want to improve their technical skills but they can't take physical classes because of different constraints, so in this scenario, it is highly beneficial for one person to take online classes so that they can improve their technical skills.
Less Frightening-
Fashion Design, in general, is a major that requires the student to socialize and interact but not everyone is the same. We all have our anxieties. When you put this aspect into the formula, you realize that online fashion design schools are highly beneficial for those that can't or do not want to socialize in person, hence online education being very less frightening for some students which releases them a lot of mental stress and burden.
Group Communication-
Online education life has compelled students to communicate with each other. In a classroom, the communication among peers was very minimal, online education makes the possibility of everyone communicating with each other a reality.
Ideas Emergence-
Since fashion design is all about being creative and having ideas. The fashion design schoolscompel their students to have ideas and put them forward. They bring out the creative instinct in their students.
Conclusion-
In conclusion, we might be sticking with online education for quite some time now. Considering the vaccine roll out and the positivity percentage of COVID while writing this. So, it's imperative to understand and adjust yourself to online education as this might be the new norm now.
There are many online fashion design schools that provide the best service to their students and those that are seeking to learn fashion design and excel in it now must consider the possibility of learning online without wasting any time.
We thought to list some of the benefits of getting online education as it's too important to understand at this stage.
We hope this helped you. Thank you.