Engrade is The New School-Based Management Software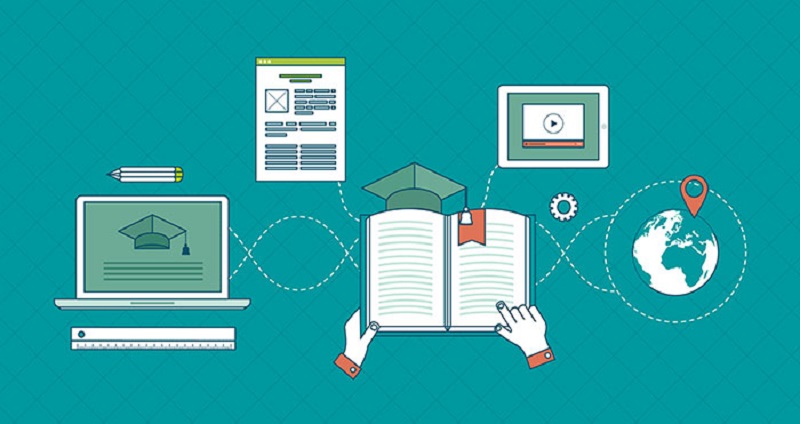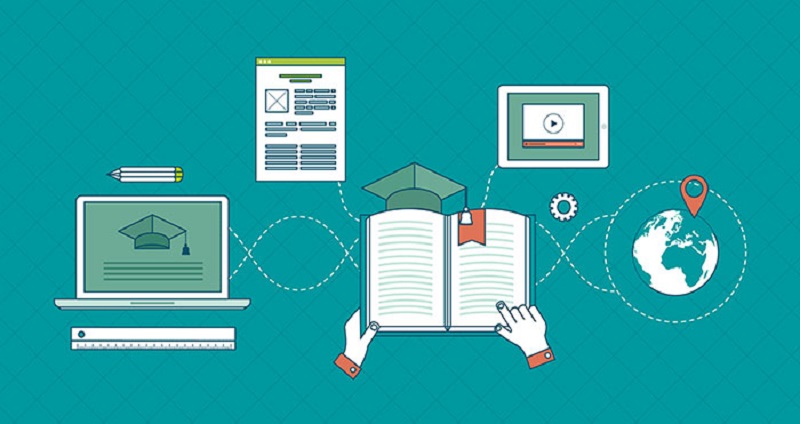 Education is now taking a new turn in this digital era and the school curriculum is no longer confined to a certain physical setting such as a classroom or a school compound. ThinkWave is an and advanced school management software that has succeeded the Engrade Pro software that connects teachers, students and parents for easy management of school transcripts and report cards. Different types of schools can utilize this software including vocational schools, secondary, or college. Teachers can access integrated grade books while students enjoy real-time access to grades and assignments. The software can be used on any PC or mobile device with a modern browser.
Handling big data is one of the biggest challenges of educational institutions such and that is the main reason behind the introduction of Engrade. However, ThinkWave is a more sophisticated online platform which makes it easy to produce consolidated report cards. Teachers from various disciplines can combine their reports and all these collections to be sent students and parents, guardians and students either in print form or as an email.
Custom Report Cards
If you need a fully customized report card call or email us and we will do it for your school for free. We use standard data blocks and custom fields. ThinkWave enables schools to produce accurate transcript reports since all results from a student's academic year are reported. Besides, it is even possible to combine grades from multiple subterms.
Custom fields can apply to a specific group of students or classes. This makes reports to be highly specific and can even be modified using a built-in custom report builder to suit a teachers' preference. This flexible system of custom fields gives a teacher the freedom to choose to input the exact kind of data they want to be recorded in any language.
Report cards can be fully customized and include specific entries such as citizenship, awards, test scores, and transcripts. This information is valuable when it comes to assessing students' overall performance and see whether a student needs assistance in any area. Final grades now are not just limited to one grade. For instance, besides having an overall grade, a Math Class from elementary school can also have an additional mark for standards such as "Problem Solving". This encourages a more comprehensive outlook on a students' progress at school rather than just having a limited perspective.
Pricing Features
The main determining factor in the pricing feature is the number of students in a school. There are no hidden fees and users are given a free 30-day trial to get acquainted with the software. During this trial period, all features are available and all data is maintained. Migrating from Engrade Pro to ThinkWave is simple in these easy steps:
Join a 30 day free trial on a ThinkWave Administrator
Learn more on how to get started by watching a webinar
Contact us for any queries
After making an informed decision and see that ThinkWave will work for you, send us a copy of your report card and let us create free custom reports for you
After the end of the trial period, purchase a monthly or annual subscription
Attendance Management
ThinkWave software platform makes it possible for both administrators and teachers to share attendance marks of students and even make comments. If the marks are not correct, the administrator can also rectify this.  Such customizable calculations enable easy daily and weekly attendance calculations including a number of periods or hours a student is present or absent.
The world is slowly going paperless and migrating from Engrade helps school administrators does just that. Teachers can upload class assignments and school handouts online of up to 25MB each and the online storage capacity supported is 100GB. The files immediately become available to the teachers in the grade book. The saved files can be stored in the various formats supported such as Pdf, doc, movie files, and many others. As students download their homework online, parents can also keep track by downloading the same assignment and see how their child is fairing. This feature is essential as far as proper management and file storage are concerned. There is no longer the need to email files because all this is available on any supported browser.
An Exclusive Feature For All Teachers
ThinkWave software has a web-based grade book for teachers to use that can be accessed either from their homes or at school. There is no need to download any software to access this guidebook. Flexible grading options are available for teachers to use and data such as student names, enrollment, and courses are automatically populated into this special grade book. Sometimes because of unforeseen occurrence, a teacher might be transferred or decide to retire. When this happens, the gradebook functions will be automatically referred to the new teacher including all previous assignments and attendance reports. Since it is possible to retrieve previous assignments from past terms, this saves the time that would have been allocated to set up classes on a beginning term.
When teachers and students are in a relaxed atmosphere where progress is constantly monitored, it becomes much easier to identify the causes of performance weaknesses and other external factors that may hinder a child's progress. Especially this is true for those who are in elementary school and may need a lot of care and attention both inside the house and outside the classroom.
Fast Intuitive Web Interface
Educational institutions spend a fortune to employ IT personnel to update the school's records, maintain files, and protect files from third parties and even purchasing servers. Since ThinkWave is completely web-based, all these costs are cut because there is no software to download and no need to purchase any server. Even those with no IT knowledge can still access this platform and work on it with so much ease. It is a relief for parents to actually get involved in their children's progress and make comments when necessary. All one has to do is simply email the access code to teachers, parents, and students and these will just log in with a web browser. There are multiple videos and webinars for those who want to know more on how to get started. Just like Engrade, ThinkWave is hosted at secure facilities across the US and a lot of globally recognized web browsers are supported such as Firefox, Chrome, and Safari.
Detailed Features Of ThinkWave Administrator
Easy to use web interface with automatic report cards
Integrated gradebooks that can be accessed anytime by teachers
Real-time access to the student's grades as well as great monitoring of the attendance
Can be used for all types of schools such as elementary, secondary, college, and vocational training
Up to 100GB storage where you can upload homework online and collect handouts online
An easy deployment that can be sued on a PC, or Tablet
Affordable pricing including a 30 day free trial period
Parents and students can now enjoy real-time access to grades and overall performance
There is also the capability of teachers and administrators to create blog posts and forums in which they discuss the students' progress and anything related to schoolwork. Students and parents can get these blog posts and announcements by uploading these files.
Why Choose ThinkWave
There are various reason why you should take the big leap from Engrade to ThinkWave. Opening an account is free and you do not have to commit yourself before testing out the platform. A free 30 day trial period enables one to acquaint themselves with the platform before beginning their monthly or yearly subscription. You can set up enrollment, schedules and update other fields.
ThinkWave is a great time saver when it comes to populating students' data. The school management software is a one-stop shop where everyone concerned can easily access all the data they need in the school management. Long gone are the days when writing school reports was a long tedious and boring task. With this software, generating reports is an enjoyable task that is just a click away. This platform supports a powerful reporting architecture. The result is a perfectly tailored report that makes you look great to students and parents alike.
ThinkWave is available all round the year and can be accessed anywhere with an internet connection either using a computer, Smartphone or Tablet.
Try our all-inclusive pricing system and see how much time and money you save on administration matters. The payment plan is flexible and you can choose to pay monthly or select an annual plan by which you will save up to 16.4%.  Such simple pricing eliminates stress and lets you focused on educating your students, monitoring their progress and communicating with parents.
What Do Parents Think About Educational Software
Most of America's public schools are using student-management software such as Engrade, ThinkWave, and other platforms to post grades online. Such student-management software was first introduced by locally operated companies but has now been acquired by larger firms. Those within the industry have a positive outlook regarding the expansion and practicability of these systems. They have the ability to perform beyond the normal assessment of students through quizzes and data.
For instance, data dashboards have the ability to measure the emotional state of a student, his level of engagement and even current mood or motivation. These aspects of a students' progress can greatly improve the learning process. Parents can monitor the progress of their children through these insights in the form of data and they are happy with this technology.
Parents appreciate the fact that both Engrade and ThinkWave are effective methods for increasing communication between the school administration and parents and home.
Some of the featured schools include:
West Dallas Community Schools
The Hill School
Footprints For Learning
Kiettisack International School
Pineapple Cove Classical Academy
Herronfield Academy
How the ThinkWave Software Platform Functions
Most teachers will attest to the fact that compiling reports and report cards especially at the end of a term or semester is the toughest work they have to undergo. There are various factors that are taken into consideration before compiling a comprehensive report. This process is emotionally taxing and it can alter a teacher's judgment. However, ThinkWave enables tight integration of all these systems thus saving hours that could have been otherwise spent on compiling these report cards.
The school administration also spends a lot of money on printing newsletters, report cards and any other information that needs to be communicated to parents in a timely manner. This web-based platform saves all that printing cost because parents, even students can access such data wherever they are as long as there is an internet connection.
The software uses an easy to use-to-use interface that even non IT people can easily use it and monitor these grades of their children.
Another challenge that ThinkWave platform has addressed is creating a complicated report according to a school's administration requirements. ThinkWave addresses such issues through the custom designs template.
Why Grades Online Helps
It is very helpful when students and parents can access daily classroom activities at their convenience. This management system provides accounts where students and parents can keep abreast with the ongoings of a school's curriculum. Students are also informed of upcoming assignments. Early intervention helps to detect a student's area of weakness and provide the needed assistance when needed. Information is automatically displayed and no further action is required on the part of teachers and administrators.
The layout is visually appealing and supports images. Reports are available in most languages and can, therefore, be used by many international schools globally. Engrade Pro and ThinkWave are digital platforms that have been introduced to change the way teachers manage classroom information. The education process is changing and it is vital for parents to be engaged in what their children are doing in school and work with the existing technologies.