Colorado Driver's Ed course Online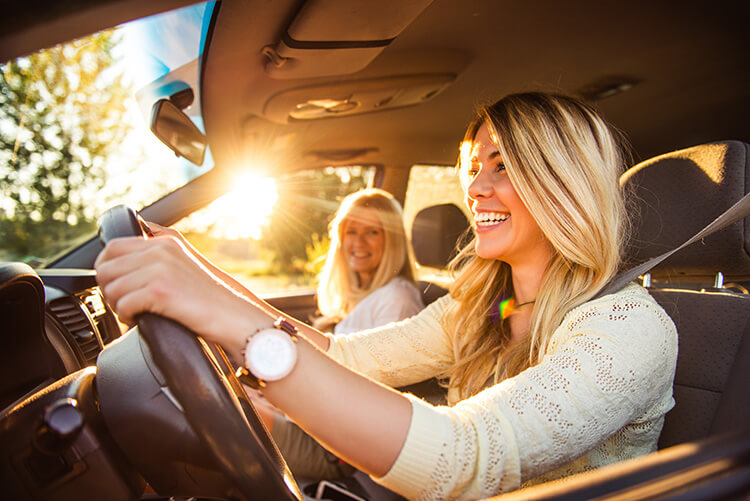 Learn everything you need to know about Colorado Driver's Ed course. With this helpful content as your guide, you can gain insight into the fundamentals of this course. So that when the time comes for you to enroll, you're prepared and ready!
About Colorado Driver's Ed course:
From doing this fundamental course, you will know the basic fundamental things, such as how to be a safe driver, important driving laws and also gets valuable information about road passing skills. Finally, receive a certificate of completion from this course which you need to submit to your local Colorado DMV office. Basically, this will consist of 30 hours of instruction which can be completed either in a classroom or via online.
Follow this eligibility Requirements for enrolling the course:
There have specific requirements to enroll in this course, depending on your age limit. You must successfully complete this course if your age limit is between 15 to 16 years old.  For 15 years old to 15 1/2 years old can apply for the driver education permit. If you are 15 1/2 years old to 16 years old, then applying for the driver awareness permit. The Colorado DMV does not require any official driver's education to obtain your CO driver's permit if you are ager than 16 years old. However, learning defensive driving tips and CO driving laws from this Colorado ed course. If you need about the process of applying for your permit and restricting law then please visit DMV office.
Most importantly, if you visit a local CO DMV office to apply for a permit then you must require to have completed the driver course, and the time is past 6 months. Furthermore, To complete Driver's Ed in Colorado, someone must be at least 15 years old, Finish 6 hours of professional behind-the-wheel training, Log at least 50 hours of driving practice and Finish 30 hours of classroom lessons.
After successfully done the 30 hours of classroom or professional behind-the-wheel lessons, you may apply for your Colorado instruction permit. To get the instruction permit, you must pass the written and vision tests, Submit your identification details and also need to show proof you have completed CO driver's education. Besides, Complete an Affidavit of Guardianship and Liability. Finally, pay the $16.80 fee.
How Colorado drivers ed course Works:
If you receive your Colorado learner's permit then you need to complete few requirements before applying for your Colorado driver's license.  If you're younger than 16 1/2 years old then 6 hours of behind-the-wheel training is a must for you. Remember that if you do not have an approved drivers ed school within 30 miles of your home then it offers at least 20 hours of driving training per week with the parent, guardian, or permit supervisor at least 12 hours. Also need to submit a completed Drive Time Log Sheet, Accumulate 50 hours of driving practice. Get instruction permit for at least 12 months.
Most of the online driving school combines expertly-crafted lessons. They include interactive 3-D animations and high-quality video to deliver an unparalleled learning experience among the students. Someone can increase his or her knowledge and confidence by passing the permit test. In addition, most of the adult drivers ed course may qualify you for a 10% discount for their campaigning. Please talk with your insurance agent before enrolling this course.
Want to brush up on the latest safe driving techniques then mature driver improvement course is a perfect way. Not only that you also earn a car insurance discount while you're at it! For younger drivers, most of the online Colorado driving school offers practice permit tests. Besides, required teen drivers ed that's fully DMV-approved.  Adult drivers can choose the course as their own way. They are eligible for adult (18 and over) drivers ed course and mature (55 and over) driver improvement course. You may be happy about this news that both courses increase your safe driving skills and also qualify car insurance discount. Most of the teaching materials are unique, combined with custom-built activities, fun games, and gripping movies with helpful graphics video, which will increase your driving skills.
Both adult and matured driving are available online. Most of the school delivering top-quality Colorado Driver's Ed course in online. Most of them provide 24/7 online access facilities from a computer or tablet. You can study as your wish as when you get your free time in the morning, noon, evening or night. If you feel hesitate for the experience of old schools classroom then just enroll with online and just forget about those crowded classrooms.
The Colorado ed training course is one of the best online and the offline driving course in the whole continent. Most of them are provides innovative and engaging videos, case studies and 3-D animations about driving-related topics. It also includes important techniques for safe driving. From this just get an Affidavit of Completion from any renowned DMV-licensed school. Also get 50 free practice permit tests. Finally, Get 10% discount on auto insurance.
Complete your course online:
You get unlimited access to the course if you enrolled in online Colorado driver ed courses. So you can review information anytime. Just a few steps, Log in on your laptop or desktop and get your course automatically. The facilities for online Colorado courses are, you can continue the course anytime which is available 7 days a week, Always get friendly customer service. You can also take the final test online multiple times. Finally, get your Affidavit of Completion for free.
Conclusion:
Hope you find this article is useful which is engaging with Driver's Ed course in Colorado information. Maybe you get a clear idea about all the necessary information about this course from this article. We highly recommended you to read this whole article twice time before enroll any online or practical driving course.  Thank you, Happy driving, be safe always! Check out www.CarSite.co.uk for Car Renting or Car Leasing