4 Courses A Student Can Pursue After Completing B.Com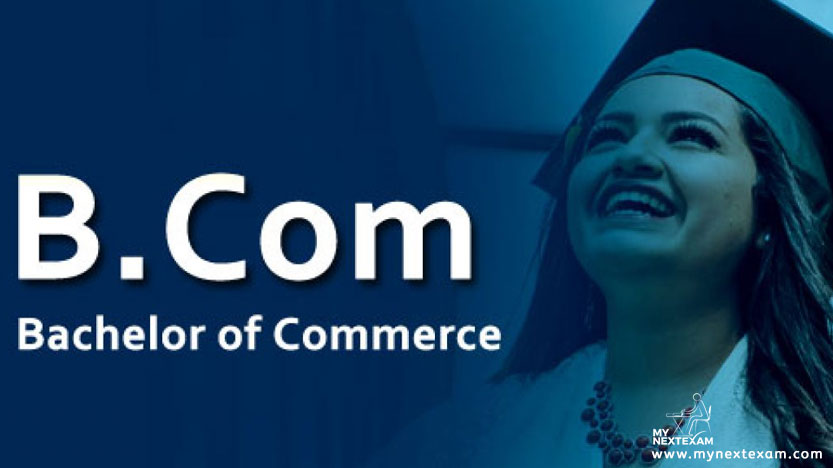 B.Com or Bachelor in commerce courses are the most popular courses that students opt for after completing their school with commerce stream. Hence, with each passing year the demand of B.Com admission is enhancing vigorously and it is also becoming more difficult for the students to get admission in a reputed college or university.
To find a reputed job, completion of just a B.Com course is not enough, hence most of the students pursue post-graduation or professional certificate courses to have a well-established career after completing their B.Com courses.
Courses that a student can opt after completing B.Com
Master Of Business Administration or MBA: These days MBA is the most famous course that is being opted by majority of the students who successfully complete their B.Com courses. In MBA, the students learn to manage all the aspects of a business based on the specialization he or she chooses.
For admission in MBA, a student needs to clear CAT or Common Admission Test and the score in CAT will determine which college the student will get. Different multinational companies hire fresh graduates and the salary packages offered to the students range from 5 lakhs to 25 lakhs of INR per annum which completely depends on the college the student is passing out.
Chartered Accountancy (CA): It is the dream of almost every student who choose commerce stream in their eleventh and twelfth standard is to pursue Chartered Accountancy after the completion of their B.Com courses. The CA courses comprise of three stages, namely CPT, IPCC and CA finals. After clearing the three stages along with an internship of 2.5 years, you will be able to become a certified chartered accountant.
For admission in CA course, the student needs to seat in the entrance examination known as Common Proficiency Test (CPT). The CPT exam is held twice a year, that is in June and December. After becoming a certified accountant, the student will immediately be able to make a career in financial institutes like banks, MNCs, government departs etc. at a very top position. The salary of a CA ranges between 6 and 30 Lakhs INR depending upon the experience of the CA.
Master in Commerce: Master in commerce is another most popular course opted by many students after they complete their B.Com courses. The M.Com courses are offered by most of the government colleges and universities in India.
Some students can seek admission in Master in Commerce directly in their respective colleges from where they complete their B.Com courses. With the help of this course a student can expertise the concepts they have learnt in their bachelor degrees and they can directly get a job in the financial departments of the top MNCs.
Certificate in Investment Banking (CIB):This is a 6 months duration course and this course is the best for those B.Com students who want to become an investment banker.
The exam of CIB is a global certification exam and after completing this course, you can build a career in investment banking, private equity, equity research, private wealth management, etc.  The average salary for Investment Bankers in India is 9 lakhs INR per annum.
Other than these, there are several other courses which  a student can pursue after completing their B.com course, but these are some of the most common courses opted by students these days.