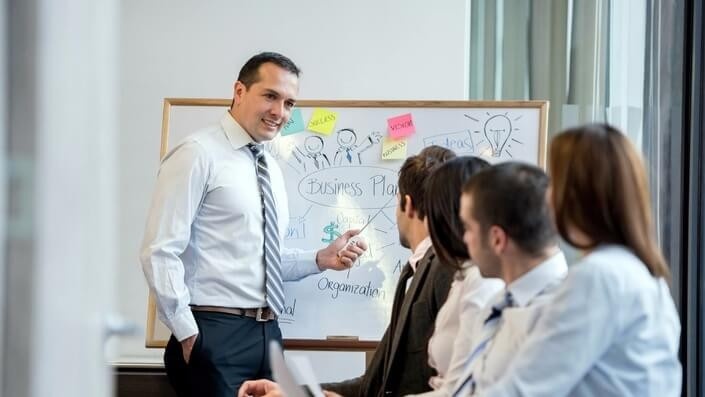 PMP questions are made up of 175 scored questions and another 25 unscored question which needs to be answered within the space of 240 minutes. Most people believe that PMP questions are directly retrieved from PMBOK 5th edition but PMP questions are generally based on the PMP Exam content outline. Even though there is a strong link between the PMBOK 5th edition and PMP exam outline, the link is still not 100%.
It is stated in the PMP certification handbook by PMI that PMP questions are not limited to only PMI's global standard but they present project management titles. You can contact Master of Project Academy for PMP Exam content outline.
The PMP exam content outline is developed by a nonprofit organization that supports certification and licensing (ProExam). This defines the duties of a particular credential holder. It is carried out by varieties of the panel made up of practicing project team members. The exam forms the question distribution process which includes
Initiating -13% questions
Executing – 31% items
Planning- 24 % items
Monitoring and controlling -25% items
Closing – 7% items
You can contact the Master of Project Academy to learn the efficient use of resources in order to guide you as you prepare for the actual PMP exam.
You can learn more about Video PMP course as a method of executing PMP training that certifies people within the Project Management certificate across the globe. Reputable organizations and individuals highly recognize PMP certificate.
Video PMP course helps people understand basic and common Project management skills that are being utilized globally. Although many people are using the skills they may not be utilizing the standard language and terminology.
Video PMP course helps people demonstrate positive value in their work place. You can practically utilize what you learned in Video PMP course as this will boost service delivery and improve initiatives. You can contact the Master of Project Academy for a Video PMP course.